Launch Preschool
Launch Preschool will be closed 3/16-3/27.

Our Staff | Calendar | Contact Us
Contact Jess Bogart at 610-678-5166 or for more information or fill out our contact form.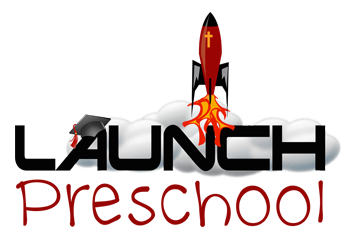 Classes offered:
3-year-olds - Tuesday, Thursday from 9 a.m -11:30 a.m. ($145 per month)
4&5-year-olds - Monday, Wednesday, Friday from 9 a.m -11:30 a.m. ($170 per month) - 2019/2020 CLASS IS FULL
Kindergarten Readiness (FULL)- Monday through Friday from 9 a.m -11:30 a.m. ($255/month)


Purpose: To provide families from our community with a quality preschool education that is exciting and permeated with God's Word.
Vision: To have a preschool where children ages 3-5 learn to see the love of Christ demonstrated by staff while learning the basic math, phonics, and reading skills that will prepare them for further education whether that be public, private, or at home. We want their "first" school experience to give them the desire to learn more!
Our Staff
Jess Bogart
Launch Preschool Teacher | Associate Kids Ministry Director
E-Mail:

Bachelor of Science, Elementary Education
Teaching experience since 2007
"As a teacher, a volunteer youth mentor, Sunday school teacher, and a private tutor, I have had experience working in suburban and urban settings with students in preschool, kindergarten, fifth, middle, Jr. High, and Sr. High. I view teaching as a ministry opportunity to share the gospel, impart the love of God into the hearts of little ones, and encourage families by providing support."
Bachelor of Arts Psychology, CDA
7 years teachers aid experience
Mother of four
Weather-related School Closings
We will follow the guidelines of the Wilson School District for any school closing due to weather. If the Wilson School District is closed due to weather, Launch Preschool is also closed. On mornings with two-hour delays, please follow this modified schedule accordingly:
Morning Class: 10:30am - 12:30pm
Afternoon Class: 1:30pm - 3:30pm
Please listen to the radio, TV, or website for the Wilson School District's information.
---
Contact Launch Preschool
Fill out the form below or give us a call at 610-678-5166