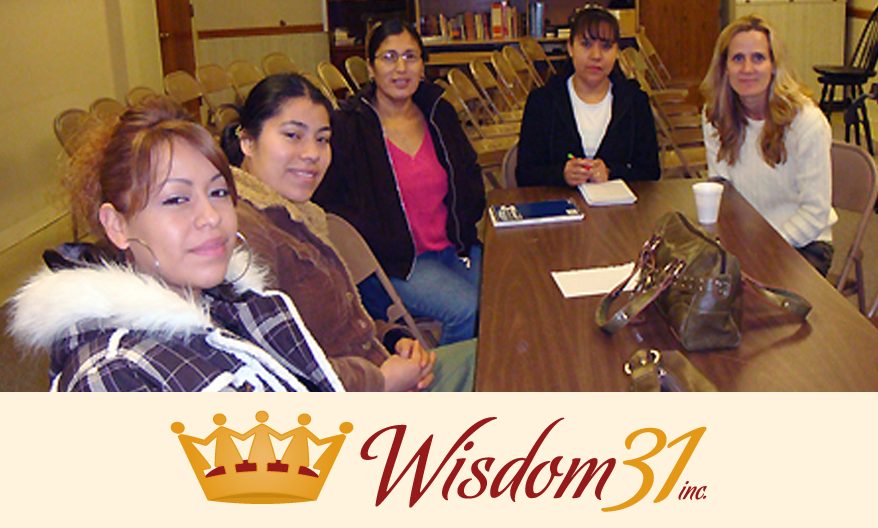 Wisdom 31
Wisdom31 (formerly called Motivated Moms) is a faith-based ministry of Jesus Christ which serves Reading's growing immigrant population through the teaching of English as a Second Language (ESL), particularly to Spanish-speaking women and their families.
Wisdom31 equips non-speakers of English for life in the U.S. through English, computer and citizenship classes, as well as classes for children. We also share the gospel with every person who comes through our doors, equipping them to accept eternal life through Jesus Christ.
In 2008 they taught 213 adults in ten classes and cared for 123 of their nursery/preschool age children and 30 elementary kids in the summer. The end is not in sight as students continue to bring friends and other family members to class. Their desire is to be an accepted part of the community; but they desperately need the tool of the English language-with your help, we can make a difference!
Volunteers care for the children of students while their mothers and fathers learn. Children's classes currently are on Tuesday and/or Thursday mornings from 9:00 - 11:00 at First Presbyterian Church 5th & Franklin Streets.
You don't have to be a certified teacher or an expert in English grammar to teach conversational English! Two hours a week is an investment that will make a lifelong difference in someone's life. Other possibilities include citizenship classes and computer classes. Don McKinney, an elder in our church, has helped with computer classes.
For more information please contact Director Donna Hartman who also is a member of our church.
Wisdom31
Donna Hartman Director
640 Centre Ave,
Reading, PA 19601
Phone: 610-373-5777