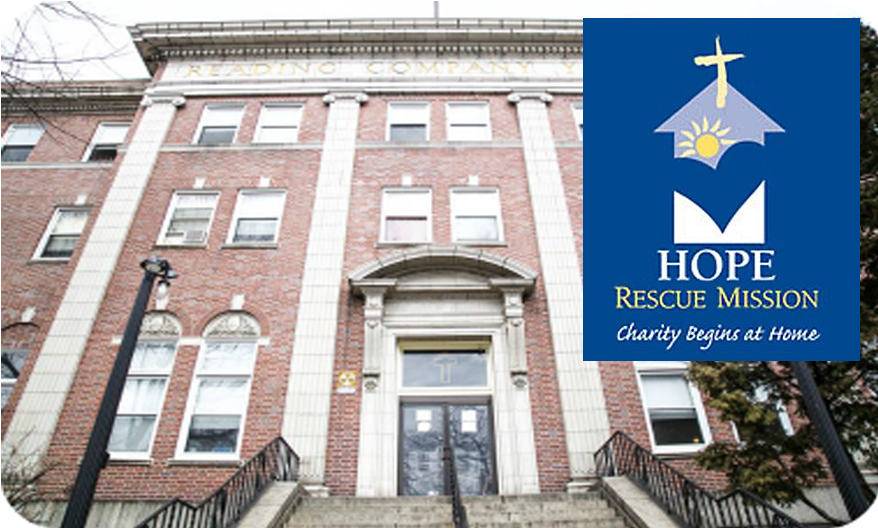 Hope Rescue Mission
God has placed Calvary next door to one of the poorest cities in America. We are here to be a blessing. One of the ways we can bless is through Hope Rescue Mission.
Consider the following opportunities to love our neighbors:
First Fridays: Serve the homeless the first Friday of every month at Hope Rescue Mission in Reading. Hope is a place that works to move homeless men from the streets to immediate shelter and eventually gainful employment.
Calvary has been partnering with Hope Rescue Mission since 2016. We would love for you to join us.
Bring your family and friends where you will help serve a meal and interact with people who God might use to change your perspective and grow your faith bigger. He will also use your hands to make a practical difference!
RSVP for the upcoming First Friday as an individual, a group, or a family with kids, ages 10 and up.
---
The Hope Rescue Mission Thrift Store provides low-cost clothing to the community as well as jobs for the homeless. You can help by donating your men's, women's, and children's clothing. In addition, the mission can always use donations of toiletries, twin bed sheets and pillow cases.
---
Beyond donations of material things, consider your time. Hope provides male mentors to give one hour a week for a 12-week-commitment to disciple another man. Contact for more information.