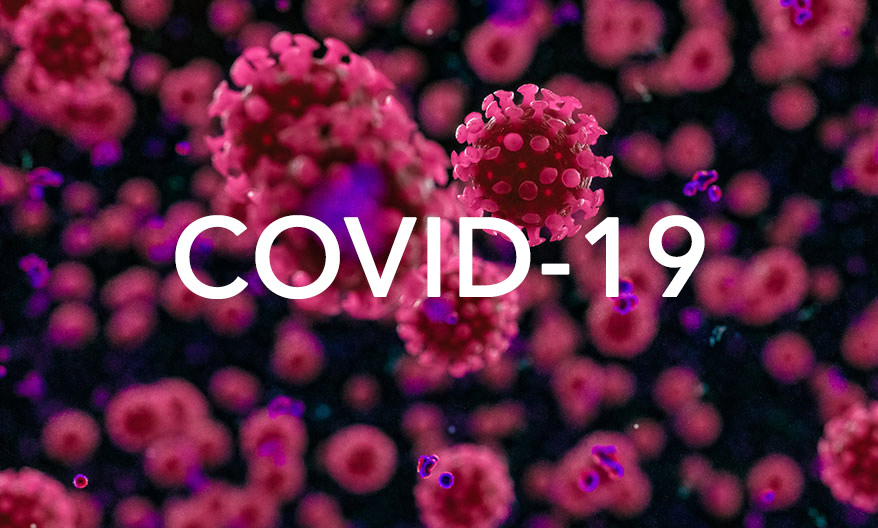 Choosing Community in the Midst of Coronavirus
Services will be online only, and all church-related events and group meetings will be postponed or moved to an online format until this crisis is over.
Be sure to download the Calvary App for links to all the live online Calvary groups for Students, Children, and Worship! Get the app...
We are committed to staying together because nothing can take the place of worship and fellowship as the Church (Hebrews 10:25). That's why we want our people and guests to stay connected with us in one way or another.
In the meantime ,remember two things: as followers of Jesus, we look to Him, not to disaster or crises, for our direction on how to live. If your heart is filled with fear and anxiety, remember Paul's instruction that Jesus is near; we should not be anxious about anything but should let our request be known to God (Philippians 4:5-7). Peter said to cast your cares on Jesus because He cares for you (I Peter 5:7).
The second thing to remember is that we have been through epidemics before. Remember SARS and Swine Flu? Every year we run the risk of coming down with a different strain of influenza, yet we carry on because we are familiar with it. This too will pass. God is in control and we will come out knowing that He uses everything for good.
In the early days of the Church, Christians were well known for taking care of each other and the people in their communities during outbreaks of disease like this. We plan to continue being the Church through whatever comes along the 422 Corridor and beyond.
In the meantime below are five action steps you can take right now to position yourself to thrive.
1) EXPERIENCE WORSHIP TOGETHER
Join us for the next two Sunday mornings on the Calvary Facebook page at 9:30 a.m. so that we can all worship together at the same time. You'll be able to interact with other Calvary people and the Calvary staff during this time. http://facebook.com/calvarybfc
Make sure that you have followed the Facebook Page. You'll get a notice on Facebook when it begins. If you don't have a Facebook account, you can still join the service through our YouTube Channel, which you can view on our website homepage at any time.
2) PRAY THREE CONTINUAL KINDS OF PRAYERS.
First, pray for yourself to stay connected to God. Prayer is the number one defense against fear. God tells us repeatedly in His Word not to be afraid because He knows it's in our nature to be afraid. At the same time, He meets us in our fears when they arise. The Psalmist reminds us, "When I am afraid, I trust in you." Finally, Paul tells us that by making our requests known to God, the peace of Christ will guard our hearts and our minds.
Second, pray for the Body of Calvary to stay connected. Make prayer for the needs of your brothers and sisters in Christ your ministry to them. Stay invested in praying for their health, their finances, their relationships, and their daily joy.
Third, pray for God to use this crisis to work good in the world. Pray for your neighbors, leaders, caregivers, and the scientists and doctors who are working hard to protect us. Pray for opportunities to share the gospel and for hearts to be open to the gospel.
3) CONTINUE TO GIVE.
If you call Calvary your home church, one of the ways we connect with God's mission in the world is through generous giving. It may seem scary to give at a time like this but give anyway. Giving exercises your faith and trust in God. Our generosity has God's backing because it will keep us focused on our mission to be salt and light on and beyond the 422 Corridor.
Participate in online giving through cbfc.net/give. Or mail your check into the church office weekly at 4891 Penn Avenue, Sinking Spring, PA 19608.
4) SERVE.
In the early days of the Church, even government leaders knew Christians by their selfless care for the sick in times of plague and other crises. We plan to continue being the Church through whatever comes. Right now, that could be as simple as offering a listening and empathetic ear. Stay tuned for opportunities to help as they arise through Calvary emails and our website updates.
5) SHARE.
Be ready to share the hope that you have in Jesus with whoever asks how you are making it through. When opportunities arise, remember that hope is not about your feelings; it's about your faith in things unseen. Sharing your faith gives the Holy Spirit a foothold to work in someone else's heart, and it strengthens your own faith.