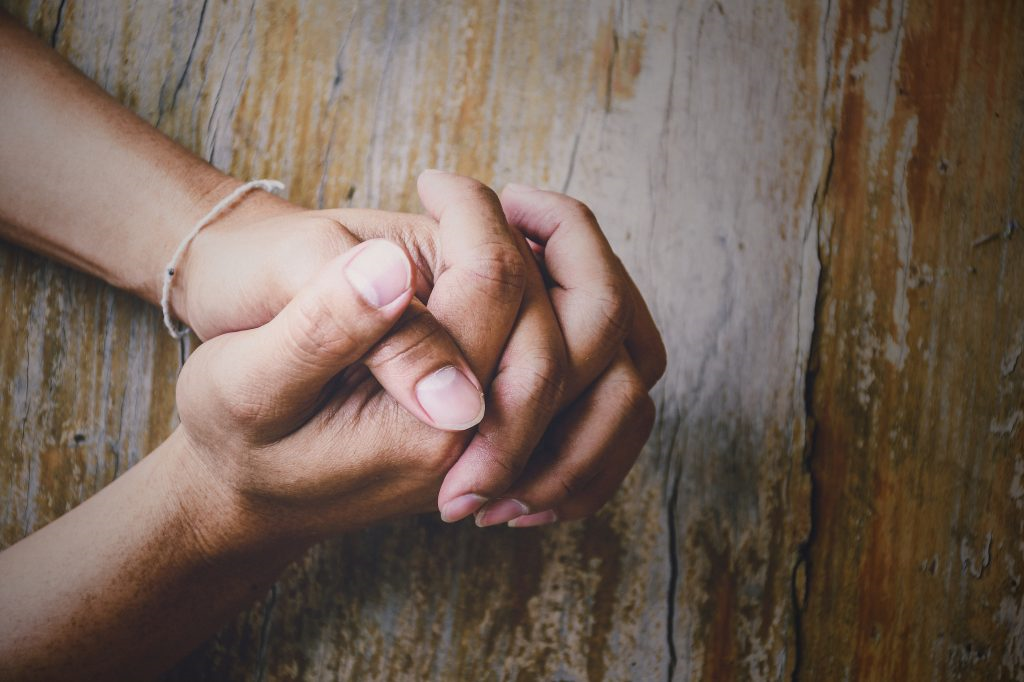 Calvary Prayer Bulletin
Calvary's List of Ongoing Prayer Needs
We invite you to join us in the work of prayer. Pray for each one by name. Ask the Holy Spirit to lead you as you pray. Feel free to open Scripture and pray the words of God's truth for these brothers and sisters in Christ.
We've included their addresses if you would like to send cards of encouragement. Your prayers and your time are gifts to them and fragrant offerings to God.
Homebound People:
Pray for each one to experience God's presence in their hours, His strength in their days, and sustenance in their lives.
Mae Evans - at Columbia Cottage
Address: 3121 State Hill Rd., Wyomissing, PA 19610, Rm. #33
Doris Kohl - at Berks Heim
Address: A-312 Berks Heim, 1011 Berks Rd., Leesport, PA 19533
Bill and Ruth Moad - homebound
Address: 283 Skyline Dr., Denver, PA 17517
William Orr - at Gracedale Nursing Home
Address: 2 Gracedale Avenue, Nazareth, PA 18064
Oleta Reppert - at ManorCare
Address: 2125 Elizabeth Ave., Laureldale, PA 19605, Rm #202A
Ruth Stallone - at Berks Leisure Living
Address:1399 Fairview Dr., Leesport, PA 19533, Rm. #11
Sandy Stehman - at Grand View Manor
Address: 129 Houck St. Fleetwood, PA 19322
People with Physical Needs
Cindy Arters - recovering from gall bladder surgery
Address: 132 Bradley Ave., Sinking Spring, PA 19608
Brad Boyer – Enduring severe arthritis in his spine and weakness in one leg.
Address: 6 Oyster Road, Cape May Court House, NJ 08210
Tina Buono - Recovering from knee surgery
Address: 1342 Pleasanthill Rd., Fleetwood, PA 19522
Grace Crass - ongoing prayer
Address: 270 S. Freeman St., Robesonia, PA 19551
Melody Dreibelbis – Needs ongoing prayer
Address: 211 Madison Street, Shillington, PA 19607
Sunny Fox - Recovering at home
Address: 6207 N. Talman Ave. Unit #1, Chicago, IL 60659
Tammy Keener - Ongoing prayer
Address: 414 Weidman Ave., Sinking Spring, PA 19608
Margie Kulikowski - Ongoing prayer
Address: 113 Rosebush Ct., Womelsdorf, PA 19567
Lynn Leonard - Recovering from gall bladder surgery
Address: 13 Garden Dr., Newmanstown, PA 17073
Staci Loucks McVaugh – Healing from sickness
Address: 33 Wilson St., West Lawn, PA 19609
Abigail Metcalf - Ongoing prayer
Address: 104 Judy Drive, Blandon, PA 19510
Chet Rider - Hospice care
Address: c/o Rick and Tammie Crump, 2703 Merritt Pkwy, West Lawn, PA 19609
Norman Saville - Ongoing prayer
Address: 104 E. Penn Ave., Robesonia, PA 19551
Ted Whisler - Recovering from ankle surgery
Address: 6 Homestead Road, Leesport, PA 19533
Marilyn Wissinger – Enduring health issues
Address: 29B Stitzer Ave., Wernersville, PA 19565
Global Impact Prayer Requests
Many of our missionaries are in areas where COVID-19 regulations have restricted movement. One person only per household is allowed out at a time, and children have been unable to play outside. New technologies and methods, however, have emerged to reach people for Christ. Pray for endurance and fruit from this challenging time.
Rod and Debbie Wray put a deposit on land in Haiti, for the Sunday school, before the COVID-19 shutdown. They are uncertain, however, about whether they should move ahead. Pray for God's definitive direction regarding the purchase of this land.
Jerry and Carolyn Moyer are unable to leave Australia due to Covid-19 restrictions. They long to visit their children in the U.S. Pray for God's comfort for this family as they long for one another and wait for relief.
Kyle and Rebecca Koval ask prayer for reconnection with another couple who have distanced themselves after experiencing a miscarriage. Pray for restoration of their friendship and an openness to the gospel of Christ.